Crowd funding / Peer to Peer explained
Borrower Benefit
Low Rates
Convenience
Not a bank
Personal
Transparent
Secure and confidential
Investor/Lender Benefit
New Asset Class
Diversification
Transparent
Strong, Stable Returns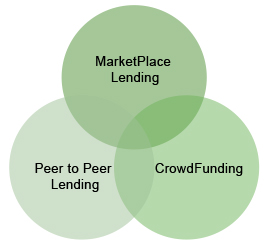 What is Peer to Peer Lending
Peer to Peer Lending or Market Place Lending is people lending to other people without a financial institution like a bank acting as the middleman.
For the wikipedia definition, see http://en.wikipedia.org/wiki/Peer-to-peer_lending
For more material on peer to peer lending see

Investor – what we offer you
What we offer is for you investor to lend to a person based on their credit and risk assessment by us or a third party you have never met .

Borrower -What we offer you is
borrow money on objective criteria and
direct access to the lender
No middleman interference.
Quick response
MarketLend
Provides the marketplace
Provides all the administrative processes:legal systems payments services related to above.
Origins

consolidation restrictive lending profit – ever increasing regulation impediments
Robust financial systems no longer prohibitive Risk assessment reliably able to be completed by systems innovation in funding Internet has offered direct access
MarketLend offers convenience, transparency and Control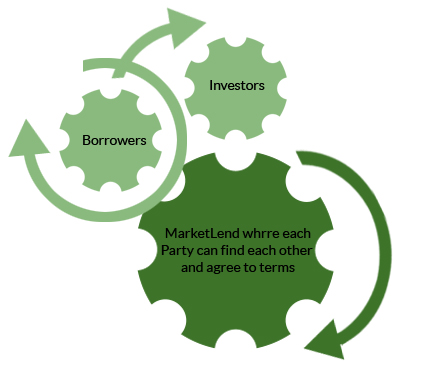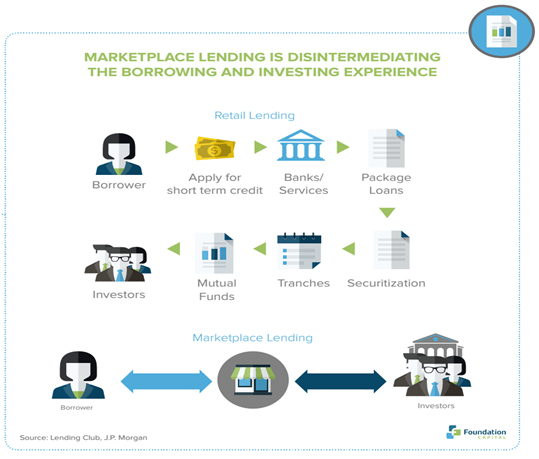 US$8 billion of marketplace lending by end of 2014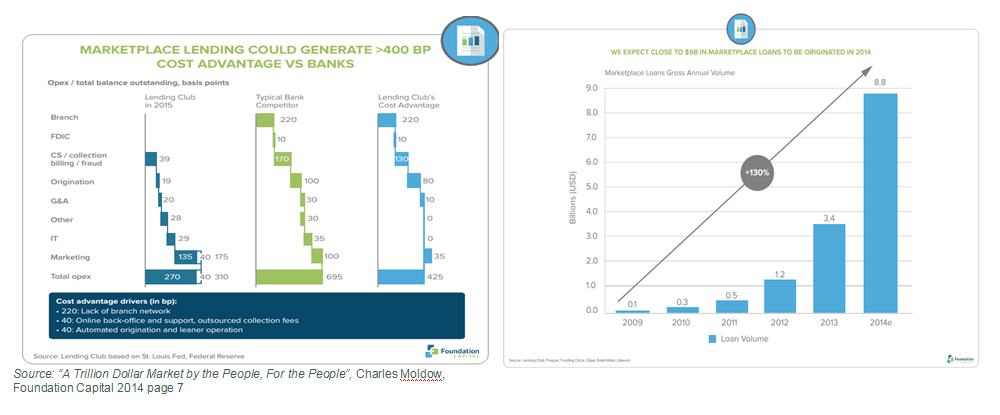 MarketPlace Lending is growing and continues to disrupt
Consumer
Pay Day
Purchase Finance
Educating Financing
Real Estate
Merchant Cach Advance
SMB Credit