Debtor finance is an important factor to economic growth
Debtor finance is something that isn't really considered in-depth when we look at the economy as a whole.
Most of debt-financing occurs when a company borrows a percentage of an outstanding debt invoice, and they are given that money to place into their business rather than waiting until their products are sold. Businesses grow quicker, the amount of working capital grows, businesses are able to hire more staff and contribute back into the Australian economy.
Debtor finance is a measure of SME confidence. In a recession or an economic slow-down, small businesses are reluctant to take on debt and don't borrow as much as they would like to. This slows down the growth of the business, and when you aggregate that out to SMEs as a whole, it slows down Australia's economic growth and prosperity.
But it's on the rise: Small businesses are becoming more confident. We've reached similar levels to pre-GFC, and have seriously surpassed the levels achieved pre-2007.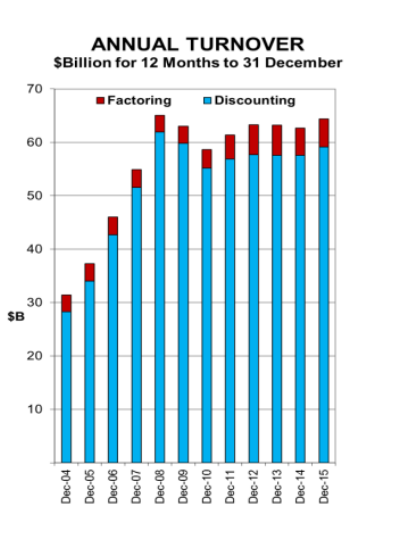 Why?
Because there are more options than ever before, and debtor financing makes sense. Most businesses run in different fashions. They don't all act similarly. They aren't uniform. Debtor financing solves this, to an extent. It bridges cash flow gaps to allow companies to be more flexible with their production and their investments.
More Options:
Banks aren't the only entrant into the debtor financing world; innovation has played a major part. As online finance security increases and the capabilities of technology increases, we've seen a massive influx in P2P debtor finance. P2P lending has revolutionised how debtor financing works, and it is only going to increase in the future.
Australia vs the World
Australia is only starting to catch up with the EU and Britain in regards to debtor finance. These countries have been seen rates of up to 15% of GDP being handled through debtor finance, where Australia is only recently reaching the 5% mark. It's a vibrant and promising market, and MarketLend is very interested to see how the market will evolve and grow over the next few years.